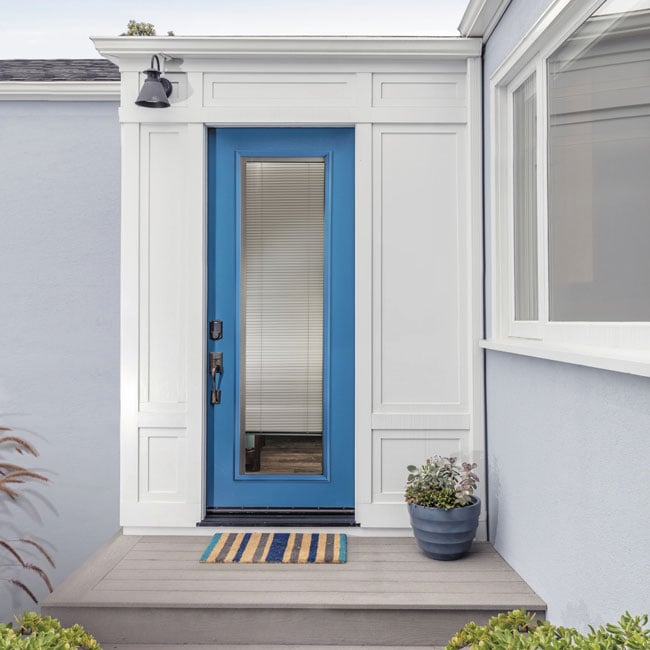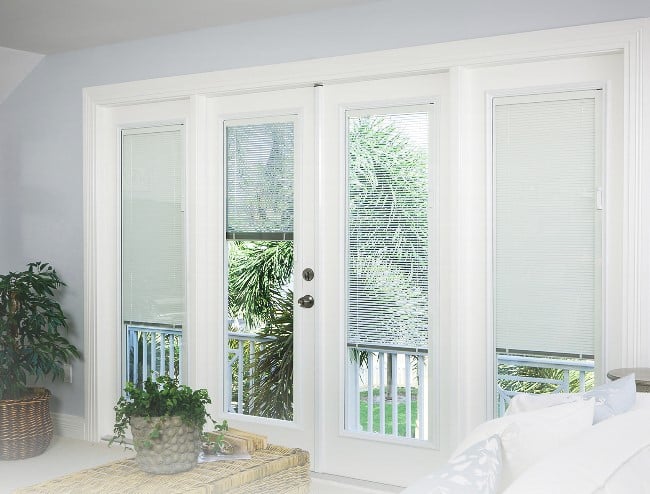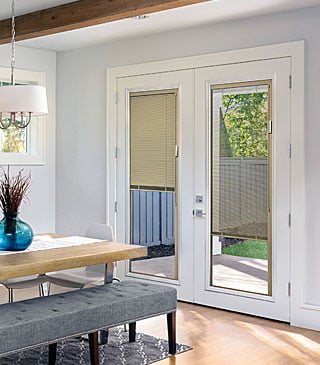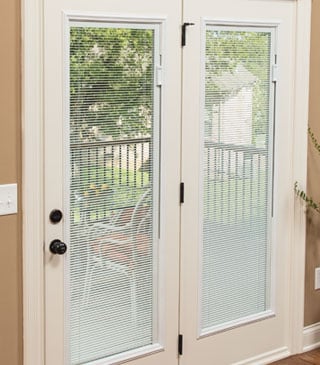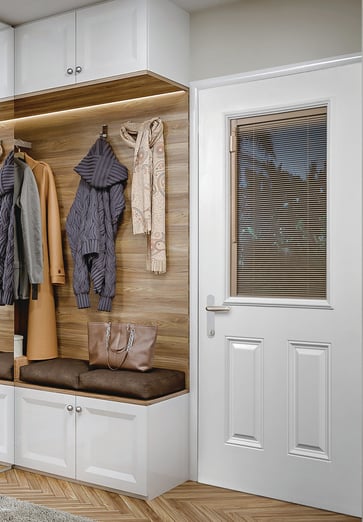 Enclosed Blinds Replacement Doorglass
Enclosed blinds with a one-touch raise-lower-tilt operation give you control over the light and privacy in your home. With cordless operation and blinds enclosed between glass panes, this option is maintenance-free and safe for kids and pets.
Available in Low-E glass featuring an invisible metallic coating to reduce heat flow.

Enclosed blinds glass inserts are available in six different colors to blend in with your personal style or be a statement piece in your entryway:
Start the Transformation Today: Find Replacement Doorglass Near You
Pick up ODL replacement doorglass at major hardware retailers and online.