How To Install Your Replacement Doorglass
Transform Your Entry Door
With a partner and some common tools, you can transform your entry door with a new glass insert in a couple of hours. Whether you're replacing cracked glass, refreshing the look of your entry door, or improving the function of your home, doorglass replacement with ODL is surprisingly simple for beginner and seasoned DIYers alike!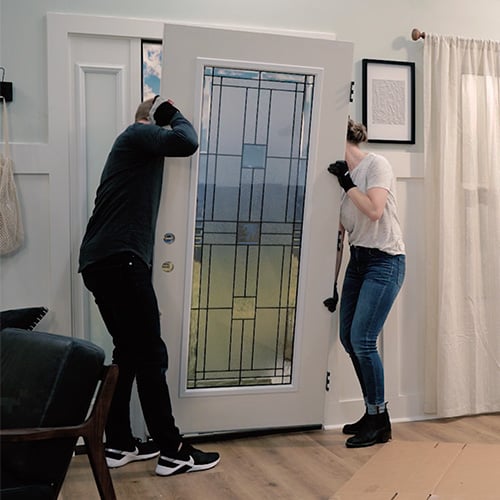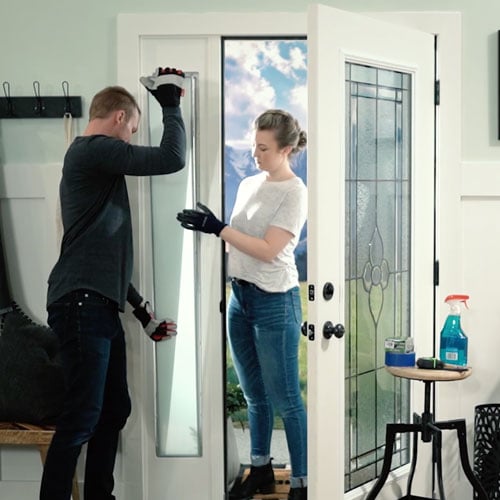 Jump point: #requirements
Let's Get Ready: What You'll Need
Glass inserts are heavy and can be awkward to maneuver. Take your time removing and inserting the doorglass, and set the glass down gently. We recommend wearing gloves and safety glasses to reduce the risk of injury, just in case either glass insert cracks or breaks.
Can I replace the doorglass by myself? Or does it require 2 people?
Can I use ODL replacement doorglass on my wood entry door?
What do I do if my glass breaks or arrives broken?
What is ODL Replacement Doorglass?
What type of doors does ODL Replacement Doorglass work with?
How do I know what size doorglass to order?
How long does it take to install ODL Replacement Doorglass?
Why are there different installation instructions for doorglass with screw frames (traditional) and doorglass with clip frames (modern)?
Are all ODL Replacement doorglass available in both frame types, Traditional/Colonial Frame (screws) as well as Modern/Flat Frame (clips)?
What type/styles of replacement doorglass does ODL offer?
What style/type of frames does ODL replacement doorglass come with?
Does ODL replacement doorglass work with sliding patio doors?
Find ODL Replacement Doorglass Near You
ODL replacement doorglass inserts are available at major hardware retailers and online.